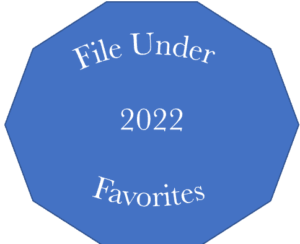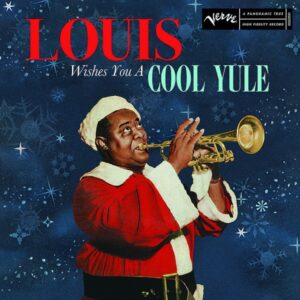 Louis Armstrong
Louis Wishes You a Cool Yule
Verve
It is hard to believe that the late Armstrong never put out a Christmas album. He did, however, record a number of Christmas singles, including a duet with Ella Fitgerald and sides with the Commanders. Louis Wishes You a Cool Yule brings together his interpretations of holiday songs in beautifully remastered vinyl and CD versions. Cool Yule has quickly ascended to multiple top 10 positions, including Best Holiday Album, on the Billboard charts, the best his work has done in nearly fifty years. 
The title track is a mischievous arrangement with incendiary horn charts played by the Commanders."'Zat You, Santa Claus" a boisterous jump blues with minor key changes that makes one, just for a moment, wonder if a burglar has replaced Santa in the chimney. Ella Fitzgerald and Armstrong sing the romantic ballad (a bit uptempo) "I've Got My Love to Keep Me Warm." When they harmonize, they sound simply magical. Velma Milton provides a sultry take on "Baby, It's Cold Outside" while Armstrong puns and supplies a few double entendres for good measure. On songs that are chestnuts, "Winter Land," and "White Christmas," Armstrong responds to the ardent character of the arrangements with a romantic tone buzzing with vibrato.
The recording includes a previously unreleased track: Armstrong's rendition of "A Visit from Saint Nicholas," more popularly known as "A Night Before Christmas." It is a tender hearted reading gently backed by slow riffs,  aimed at childrens of all ages with a bit of swing in their step. While it is not exactly a song for Christmas, the recording also includes Armstrong's famous rendition of "What a Wonderful World," sixty-five years after it was first recorded. 
On the recording, Armstrong's  instrumental collaborators include the bands of Benny Carter, Gordon Jenkins, and the group The Commanders. All present a good understanding of Armstrong's flexible use of tempo and lilting phrasing. This collection presents an entertaining look at his musicality and an excellent accompaniment to any holiday gathering. One of our favorites in 2022.
-Christian Carey