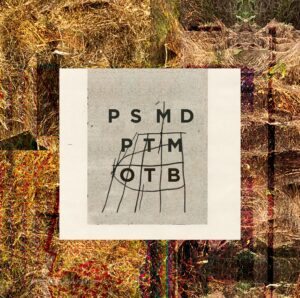 Palm Sweat: Marc Ducret Plays the Music of Tim Berne
Marc Ducret, guitar/arranger
Out of Your Head CD/DL
This is no ordinary jazz guitar album. Saxophonist/composer Tim Berne and guitarist Marc Ducret are longtime collaborators. After receiving a stack of compositions from Berne, Ducret set out to arrange them for overdubbed guitars, brass choir, voices, percussion, and cello (played by his son). Ducret knows Berne's own style well, and while celebratingnd 2 it places his own stamp on this collection of work.
"Curls/Palm Sweat/Mirth of the Cool" begins the recording. An eleven-minute long suite, in it Ducret comes on heavy, with overdubbed, distorted guitars, panning between speakers. I didn't previously associate Berne's music with power chords, but Ducret rocking out is in some ways analogous to Berne's Snake Oil band at full fury. "Stutter Step" begins with a long drone, over which an extended solo of angular lines, complete with whammy bar vibrato, create a fractious demeanor. There are then a series of harmonic arpeggiations alongside brass choir. The layering of instruments is adroit and the result, once again, faithful to Berne's musical language. "Shiteless 1 and 2" are a study in contrasts, the first exploring noise and then adding horns to the mix, and the second overlapping harp-like arpeggios and a clean guitar sound.
Not all the compositions feature amplification. "Rolled Oats 1" and "Rolled Oats 2" feature a more traditional jazz sound, without effects or extreme amplitude. They are lithe standouts among the recording's walls of sound, and a welcome respite that features Ducret's playing in a gentler vein.
Palm Sweat is a fascinating translation by Ducret of Berne's works. Recommended.
-Christian Carey