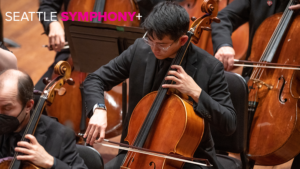 Seattle Symphony has unveiled its 2023–24 season, replete with familiar repertory (including The Messiah, Bach's St. John Passion and two Beethoven and Mahler symphonies), plus family concerts, holiday and community events, pop/Hollywood-style programs ranging from Disney and Harry Potter to Joe Hisaishi and David Bowie, and a bevy of blue-chip soloists and guest conductors (Lang Lang, Emanuel Ax, Joshua Bell and Marin Alsop among them). Thomas May has aptly summarized the season's overall shape and scope, so I'll focus on its contemporary music offerings, an area where the announced lineup is something of a disappointment.
With no Music Director to provide a coherent vision (the position has been vacant since Thomas Dausgaard's abrupt resignation in January 2022), and with staff turmoil leading to the departure of Elena Dubinets (the executive behind most of its recent commissions and initiatives, now decamped to LPO) and the discontinuation of the acclaimed [untitled] series (which showcased genres other than conventional orchestral works), the Symphony's new music programming has become unfocused, even lackluster, with no major commissions forthcoming in the 2023–24 season, nor any mainstage events comparable to 2022's Buddha Passion, 2019's Surrogate Cities or 2015's unveiling (and premiere recording) of the critical edition of Ives' Fourth Symphony. And although next season's calendar boasts dozens of 21st century compositions, many of them are in the mold of the mandate-fulfilling, stylistically-inoffensive short works that have become commonplace on North American orchestra programs.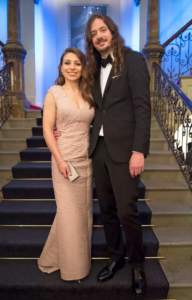 Nevertheless, there are several highlights to look forward. And what follows is an opinionated listing of some of them: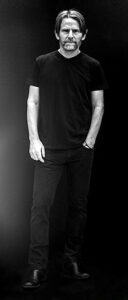 The Symphony's diminutive Octave 9 space will continue its newfound and successful scheme of double Friday night recitals (at 7 PM and 9 PM), which in addition to the aforementioned Cabins & Hideouts event, will include the following:
Hub New Music, the Boston-based quartet whose instrumentation duplicates that of the fondly-remembered Seattle Chamber Players (flute, clarinet, violin, cello), will perform on October 6, with a program featuring a world premiere by Nina C. Young, an experimentally-oriented composer who now teaches at USC, along with works by Daniel Thomas Davis and Angélica Negrón
February 2 will bring Steven Mackey's Memoir, scored for string quartet, a pair of percussionists and a narrator. Premiered in May 2022, it's a theatricalized setting of an unpublished memoir written by Mackey's late mother (who was also the subject of his violin concerto Beautiful Passing, recently featured on Flotation Device via its premiere recording conducted by David Robertson—if only he would bring that to Seattle!). Mackey is a rock guitarist who got involved in instrumental composition through the influence of the Downtown New York improv scene and the broader international avant-garde—something of an American counterpart to Heiner Goebbels or Steve Martland. His music is often quite engaging in its unexpected juxtapositions of styles, but it can also drift into sentimentality, so I'll be interested to see where in that spectrum this as-yet unrecorded work falls
---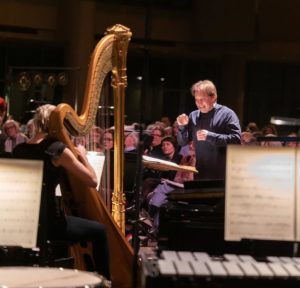 2023–24 will mark the Symphony's second full season without a Music Director, and its third full season (added to two COVID-shortened ones) under the leadership of its embattled President & CEO Krishna Thiagarajan. That the organization has returned to a full schedule—and that its musicians have maintained the orchestra's impressive musical standards—is remarkable under such circumstances, especially given the compounding challenges of the pandemic and the effect of the city's lingering social and economic ills on its civic and cultural life. Still, it's hard to look back on the Ludovic Morlot/Simon Woods era (2011–19), with its succession of contemporary music triumphs, often presented through the innovative (and now abandoned) [untitled] series, without feeling a disconcerting sense of nostalgia, a gnawing fear that the glory years of the Northwest's new music scene have ended, a perception reinforced by the observation that none of the composers, conductors and guest artists touted above currently reside in Washington state.
After Morlot's final [untitled] concert in 2019, I noted how dramatic and reinvigorating his tenure had been for the Symphony, how this "exceptionally charismatic and personable conductor" had "succeeded beyond all expectations at winning the hearts and minds of the city". Today, Seattle desperately needs another agent of musical rejuvenation—something that's admittedly hard to find. But no other musical institution in the region can match the Symphony for prestige, reach and built-in resources. And so as its Board and administration continue their secretive search for the next Music Director, undoubtedly preparing to audition visiting conductors as candidates in the coming season, one can hope that enough hard lessons have been learned and enough organizational agility regained that dreams of Emerald-hued musical splendors will include not just those in the past, but those yet to come as well.