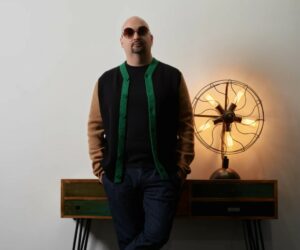 Ethan Iverson Curates Sono Fest; Han Chen's Ligeti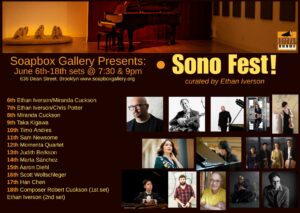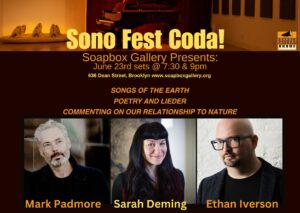 Like many listeners, I first became acquainted with pianist Ethan Iverson via The Bad Plus recording These are the Vistas, which contained strong originals and a jaw-dropping rendition of Nirvana's "Smells Like Teen Spirit." Several albums later, Iverson moved on from The Bad Plus to a variety of projects. His blog Do the Math outlines his work as an educator (at New England Conservatory) and a variety of interests that, unsurprisingly, focus on jazz, but also encompass twentieth and twenty-first century concert music. Starting next week, he brings his omnivorous musical instincts, and significant talents as a pianist, to bear, curating Sono Fest from June 6-23rd at Soapbox Gallery (636 Dean Street, Brooklyn, NY 11238l).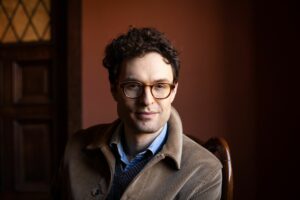 Iverson's newsletter has been a veritable feast of material previewing the festival (sign-up is free). He doesn't just plug events, but gives detailed discussions of the programmed music and featured artists. Essays on Timo Andres, Miranda Cuckson, and Judith Berkson are all revealing.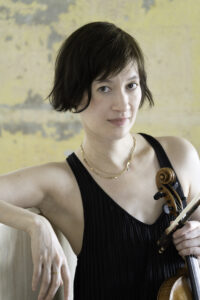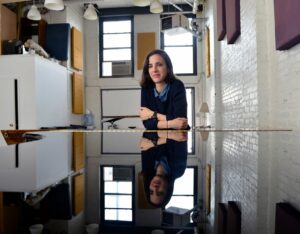 My favorite of the posts is about Ligeti, which discusses the piano etudes and includes a link to an interview by Benoît Delbecq with Ligeti included on DTM. Pianist Han Chen isn't playing any Ligeti on Sono Fest, but his recital on June 17th looks tantalizing, with pieces by Berg, Corigliano, Adès, and Ravel.  
__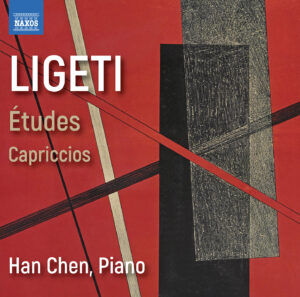 Han Chen's new Naxos recording (8.574397) is a sterling document of the Ligeti Etudes. Iverson is voluble in praising it and I will add my own acclamations. The pieces themselves are one of the finest collections of the twentieth century, abundant in variety and virtuosic in demands. Ligeti's early modern and postmodern concerns are updated by his late career interests in minimalism, Asian, and African music. There are a number of fine recordings of the etudes, but Han Chen's is a welcome addition.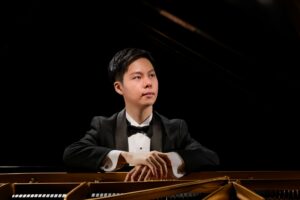 The pianist is tremendously fluent in the plethora of dynamics and articulations required by Ligeti. His execution of formidable polyrhythms and hairpin transitions are uniformly excellent. The first etude from Book 1, "Désorde," in which the left hand has complex scalar patterns and the right spiky, syncopated progressions, is performed at a breakneck pace. "Galamb borong," from Book 2, in which a gently percussive opening, evoking Balinese gamelan, gradually builds to thunderous chords, with a denouement at its close, is equally stirring. Directly following this is a rhythmically incisive performance of the polyrhythmic "Fém." The diaphanous diatonicism of Book 3's "White on White" is performed with superbly controlled delicacy. Its ebullient coda is a welcome surprise. Han Chen's Ligeti CD shows that there is plenty of room to reinterpret the composer, particularly during his centennial year.
__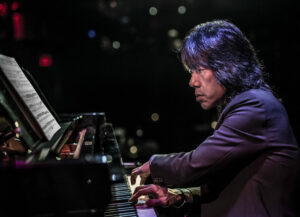 Sono Fest Schedule
Tickets are $25 in-person, or $15 for the live-stream, available at SoapboxGallery.org.
Tuesday, June 6 – Ethan Iverson and Miranda Cuckson
Wednesday, June 7 – Ethan Iverson and Chris Potter
Thursday, June 8 – Miranda Cuckson
Friday, June 9 – Taka Kigawa
Saturday, June 10 – Timo Andres
Sunday, June 11 – Sam Newsome
Monday, June 12 – Momenta Quartet
Tuesday, June 13 – Judith Berkson
Wednesday, June 14 – Marta Sánchez
Thursday, June 15 – Aaron Diehl
Friday, June 16 – Scott Wollschleger
Saturday, June 17 – Han Chen
Sunday, June 18 –Robert Cuckson (set 1); Ethan Iverson (set 2)
Friday, June 23 – "Coda Concert:" Mark Padmore, Sarah Deming, and Ethan Iverson