Virtuosity fascinates me. It's interesting to trace the term through history and see how its meaning and the perception of virtuosity has changed.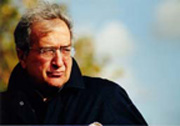 Virtuoso is an Italian word, which comes from the Latin,
virtus
, meaning excellence or worth. As currently used, the word refers to a performer who is especially adroit in the practice of his or her instrument, a musician of extraordinary technical skill. Originally, however, the word had much broader connotations, existing as a term of honor for people who distinguished themselves in an intellectual or artistic field. One could be deemed a virtuoso poet, a virtuoso architect, or a virtuoso scholar, for example. But the epithet was most likely to be applied to an excellent musician. Implicit in the concept of the virtuoso was not only unmatched technical skill, but recognition of a deeper understanding of the art. The term was used notably to indicate those who committed themselves to the theory or to the composition of music.
Some people love virtuosity. Some hate it. Some think it's an integral component of music and progress and some find it detrimental to music. The whole enterprise can be so contentious. In my opinion, Luciano Berio (1925-2003) had the best view of virtuosity:
The best solo performers of our own time--modern in intelligence, sensibility, and technique--are those who are capable of acting within a wide historical perspective, and of resolving the tensions getween the creative demands of past and present, emplying their instruments as means of research and expression. Their virtuosity is not confined to manual dexterity nor to philological specialization. Although they may operate at differing levels of understanding, they are able to commit themselves to the only type of virtuosity that is acceptable today, that of sensibility and intelligence.