The
Importance
of Being Arvo
---
| | |
| --- | --- |
| | |
by Jerry Bowles
Just when you begin to think that Arvo
Pärt has painted himself into a musical corner, that his monastic mysticism-
meets-serialism style of "tintinnabuli" has lost its ability to surprise or awe, a new recording arrives that forces you to rethink the Estonian-born composerís musical identity all over again. The 1999 ECM release Alina was such a recording. Using only a piano--sometimes in combination with a cello or a violin--Pärtís already pared-down, transparent music was distilled to its very essence to reveal a structure that seems neither real nor ephemeral but occupies some odd, haunting and mesmerizing musical space in between.

The latest revelation from Pärt is the new ECM release--Orient & Occidentóin which we find the Madonna of Holy Minimalism flirting with musical coloration. Not a lot of color, mind you, something akin to a painter who normally uses only black and white deciding to add a touch of grey here and there. But, in the context of sparse spirtuality that weíve come to expect, the results are astounding.

The opening piece--Wallfahrtslied (Pilgrimís Song) dates from 1984 and was written for a single voice--but the version as recorded here, for menís choir and strings, was first heard in 2001 and is dedicated to the memory of a deceased friend. Sung splendidly by the men of the Swedish Radio Choir, the piece is a brooding and sad setting of Psalm 121--"I will lift up mine eyes unto the hills..."--consisting alternately of strings accompanying the choir (singing the same note for most of the piece), and sections for strings alone.

Orient & Occident is a seven-minute string-orchestra piece from 2000 in which Pärt uses oriental motifs as decoration for simple rapsodic Western harmony. This is Pärtís first purely instrumental composition in several years and its recalls the Pärt of Tabula Rasa, which was the title piece of his first ECM release, and remains (along with the two Fratres from the same album) his most frequently publicly performed composition.

The most distinctive piece on the new recording is Como cierva sedienta, a half-hour setting of Psalms 42 and 43 in Spanish, the first-time Pärt has worked in that language. This is the most intense and passionate work the composer has written to date, filled with drama and incident, blending clashing trumpets and horns and the soaring voices of the women of the Swedish Radio Choir to capture something of the spirit and dissonance of the Spanish mystics.

The album reveals a 67-year-old composer who is still growing in his art which is remarkable because Pärt is hardly a new kid on the block. Tabula Rasa was released in 1984 and since then some 34 recordings of his work have appeared and there are dozens of his pieces recorded on countless compilations. I suspect that he has sold more records and CDs in total than any other contemporary classical composer. (Henryk Gorecki holds the record for most sales of a single classical album with his 1992 Symphony No. 3)

Pärtís background is now familiar to most followers of contemporary music. Born in Estonia when it was part of the Soviet Socialist Republic, he began musical study in 1958. His early compositions were serialist in character, and the head of the All-Union Society of Composers censured him for being influenced by Western modernism. He entered the Russian Orthodox Church in 1972, emigrated to the West with his family in 1979, became an Austrian citizen in 1980, and settled in Berlin around 1981. The characteristic tintinnabuli style was developed by 1976.

The outsized (by classical music standards) success of Pärtís recordings is so dramatic and so rare, that it begs the question of why his larger scale works are seldom performed live in concert. Clearly, he is the peopleís choice and while some critics are more ecstatic than others, there are few who doubt the craftmanship of his work. Could it be that there is, among the programmers of concert music, a sense that Pärt is too commercially popular to be taken seriously? Itís an interesting question and one to which I donít have an answer.

What is clear from the three pieces on Orient & Occident is that after nearly two decades in the limelight, Pärt remains one of the three or four most original, intriguing and distinctive voices among living composers. And thereís no need to feel guilty because you are thrilled and
touched by every note of this disk.
You are not alone. .
---
MUSIC - GOOD FOR YOUR NEURONS: A new medical study reports that "the same neural clusters that process the seductive pleasures of sex, chocolate and even hard drugs also fire up for music. There is also persuasive evidence that the brain tends to prune these neural circuits for maximum pleasure the way a gardener cuts unproductive branches to make a rose bush bloom. Music, it seems, may make the brain bloom best because it literally electrifies, at lightning speed, a web of nerve paths in both hemispheres of our cerebral cortex that connect the neural clusters processing musical pitch, rhythm, harmony, melody, short term memory, long term memory, and emotions." Ottawa Citizen 11/18/02

MESSING WITH WAGNER: A new production of Wagner's Die Meistersinger has sparked angry boos. The staging, by one of Germany's most progressive directors, includes an "on-stage disruption that breaks the score at a crucial moment and leads to an additional scene of dialogue." At one point, "the music grinds to a halt, and the cast start a debate on what constitutes 'German and genuine'. If you are a Wagnerite, this is blasphemy." The Guardian (UK) 11/23/02

MAHLER'S FIRST SHOT: A newly immigrated music professor only a few weeks on the job in Israel, finds an important manuscript of Mahler's First Symphony. It's not the final version that made it into print, but it reveals much about the composer's thinking process in composing the work. Ha'aretz (Israel) 11/21/02

HISTORIC MUSIC ARCHIVE SOLD: London's Royal Philharmonic Society music archive has been sold - and it'll stay in the UK after an emergency public appeal for funds. The library includes the score for Beethoven's Ninth Symphony (commissioned by the Society) "as well as original scores by Elgar and Vaughan Williams, it holds correspondence from Tchaikovsky, Stravinsky, Mendelssohn, Wagner, Berlioz, and Liszt, and, perhaps most poignantly, a letter from Beethoven announcing his intention to write a 10th Symphony to honour the society - eight days before his death in 1827." The Guardian (UK) 11/19/02

OPERA'S NEWLY BROAD APPEAL: "Opera as a subject for film peaked during the silent era, when movies were accustomed to non-stop music and a kind of melodramatic posturing that's still taken as normal on many opera stages. But there's no current shortage of film directors willing to do opera in its usual habitat, or even to write and stage new works." And we're not talking about filmed versions of La Boheme, either, but new operas written by real composers in collaboration with the directors. Maybe there's hope for the mass appeal of the high arts yet. The Globe & Mail (Toronto) 11/20/02

LOOKING FOR A SAVIOR: The English National Opera, leaderless, £3 million in debt and about to be ousted from its home because of a costly renovation, is looking for someone to save it. Could that savior be Graham Vick, one of "Britain's few real world-class opera stars and a man not afraid of working with a large heap of manure?" The Guardian (UK) 11/19/02

DOHNANYI SOUNDS OFF: Christoph von Dohnanyi, the recently departed music director of the Cleveland Orchestra, was in Boston this week to conduct that city's orchestra for the first time since he walked out on them in 1989. As it turns out, Dohnanyi has a lot to say about the music business: he insists the walkout was no big deal; says he enjoys "some" rap music greatly; and believes that classical music will revive in the U.S. when orchestras start hiring American music directors. Boston Herald 11/21/02

SUING OVER A LOST STRAD: The Dallas-based Cremona Society is suing a New York violin dealer after he lost a rare 288-year-old Stradivarius violin made in what is known as Stradivari's "Golden Period." The Society had consigned the instrument to dealer Christophe Landon in February, and in April Landon reported it missing. "I do not remember putting it back into the vault," Landon said last week. He said he has tried hypnosis to jog his memory for possible clues. Nando Times (AP) 11/17/02

SALONEN STUCK ON FREEWAY, CONCERT STARTS ANYWAY: With L.A Philharmonic music director Essa-Pekka Salonen stuck in freeway traffic as Friday night's concert was scheduled to begin, assistant conductor Yasuo Shinozaki donned a pair of tails and stepped in to lead the concert until Salonen could get there... Los Angeles Times 11/17/02

Last Week's News
Write a Masterpiece and
Win a Masterprize
---
Attention all composers. You have less than a month to register for the third Masterprize, the international competition for composition of symphonic works.
Composers of any age and nationality are invited to submit works for symphony orchestra of between 6 and 15 minutes. Entries must be postmarked 20 December 2002 at the latest.
The third Masterprize will culminate on 30 October 2003 at London's Barbican Centre, where the London Symphony Orchestra will perform the five finalist pieces under Daniel Harding and the winner will be announced. The winner will receive a cash prize of £30,000.
Shortlisted works will benefit from vast exposure through a powerful combination of multiple radio broadcasts, a widely distributed covermount CD, and media coverage. At the final stage of the competition the music-loving public will have a 50% say in the selection of the winner. Voting will take place on this site from September 2003.
For this third competition, renowned conductor Mariss Jansons has accepted the post of Artistic Adviser of Masterprize. Jansons will take prime responsibility for overseeing the jury selection and determining the criteria for judging entries.
Masterprize is a partnership between EMI, the London Symphony Orchestra, NPR (US National Public Radio), Gramophone magazine, and Classic FM. Masterprize aims to encourage classical music enthusiasts to listen to more new music and to help composers find a large international audience.
Masterprize has been successfully presented twice, first in 1998 and then again in 2001 and is now firmly established as the worldís leading competition for composition.
Rules and entry forms are available at the Masterprize web site or you can contact Madeleine Milne on +44 208 727 2371 or email: madeleine@masterprize.com
---

Part 2 A celebration of 20 years of music commissioned by Meet The Composer
Join NewMusicBox for Part 2 of the monstrous webcast of The Works, a 12-hour long marathon concert celebrating 20 years of American music commissioned by Meet the Composer.
The second installment features over 5 hours of entertainment including works by: John Luther Adams Milton Babbitt David Baker Eve Beglarian Martin Bresnick Mary Ellen Childs John Corigliano Randall Davidson Anthony Davis Fred Frith Jin Hi Kim Oliver Lake Libby Larsen Stephen Paulus Terry Riley Wadada Leo Smith Julia Wolfe
Classical Grammy Winners
---
Previous Interviews/Profiles
Simon Rattle,
Michael Gordon,
Benjamin Lees,
Scott Lindroth,
David Felder,
Mark-Anthony Turnage,
Erkki-Sven Tüür,
John Luther Adams,
Brett Dea
n,
Judith Lang Zaimont,
Meyer Kupferman,
Evan Chambers,
Poul Ruders,
Steven R. Gerber,
Gloria Coates
Previous Articles/
Busoni The Visionary
The Composer of the Moment: Mark-Anthony Turnage
Electronic Music
Voices: Henze at 75
Henze Meets Emenim
On Finding Kurtag
Charles Ruggles: When Men Were Men
Ballet Mécanique
The Adams Chronicles






---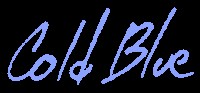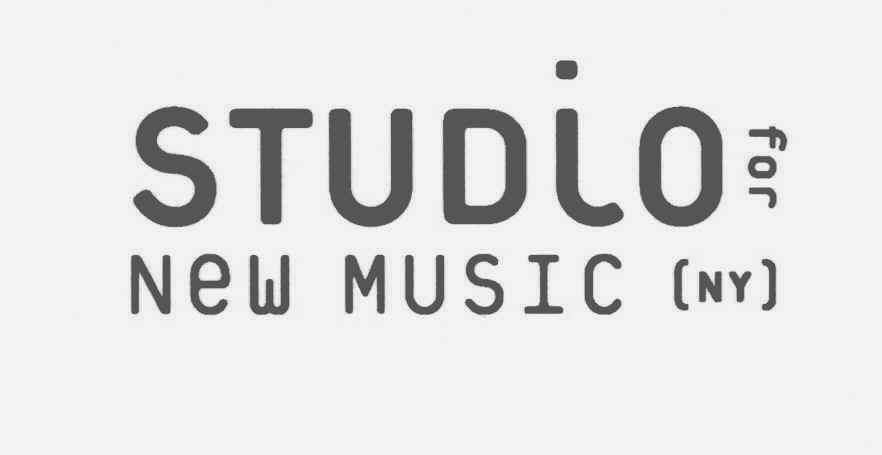 ---
Record companies, artists and publicists are invited to submit CDs to be considered for our Editor's Pick's of the month. Send to: Jerry Bowles, Editor, Sequenza 21, 340 W. 57th Street, 12B, NY, NY 10019 Also, feel free to nominate your favorite composer-- even if it's you--for Spotlight of the Week.
---