On the return flight now, and thinking about all the work that awaits me when I get home. Fortunately, a surprise strike by the airline catering service only delayed our departure an hour. Much better than my flight from US to France, when overbooking rerouted me through five airports in 18 hours.
My last night in Paris confronted me with a very difficult choice -- Straussís
Arabella
was being performed with an excellent cast at the Thť'tre du Ch'telet, and the
Daedalus String Quartet
was performing at the Citť de la Musique. The DSQ premiered my
second quartet
last season, giving it three outstanding performances. They are a wonderful young group, and it would have been fun to surprise them by showing up for their Paris debut. Besides, they were playing Carterís Fifth Quartet, a work I have not yet heard live.
But I have a much better chance of hearing the Daedalus perform in the US than I have of hearing a French opera company here, so I opted for Strauss. Last-minute ticket purchase put me squarely behind a pillar, which turned out to be a minor inconvenience, but nothing serious.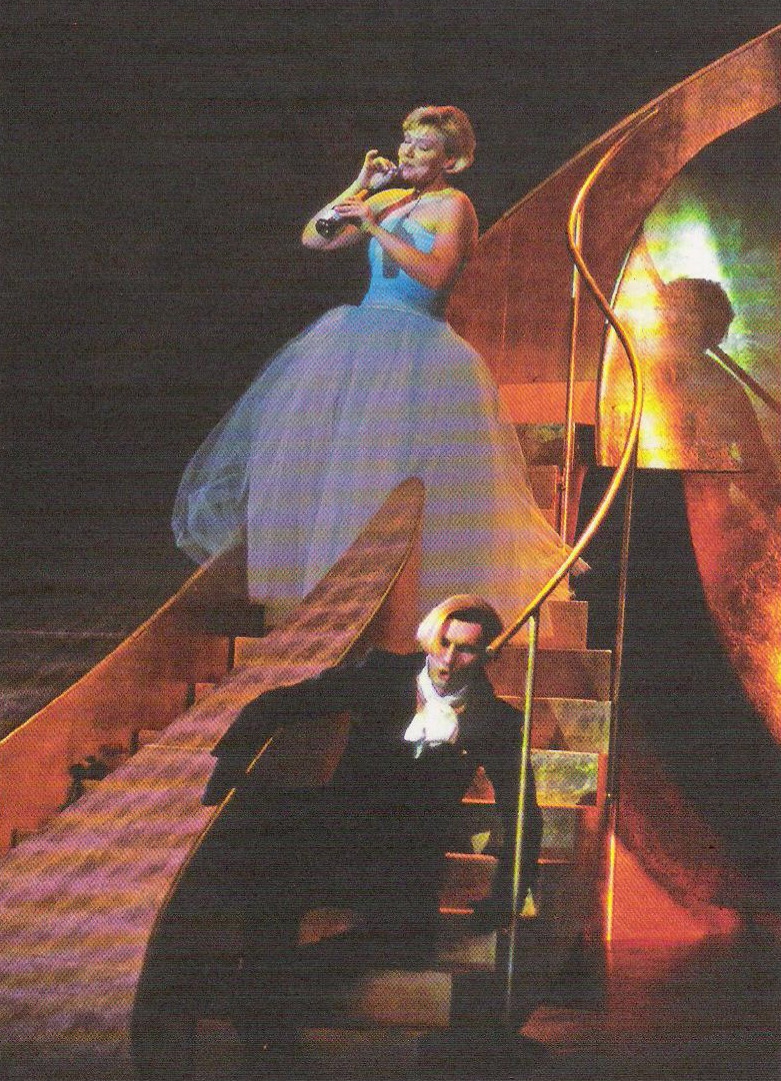 Peter Mussbachís production (from 2002) featured a sensously split staircase (used to great effect throughout), some pointless breakdancing and a precarious catwalk that has the not-so-brilliant feature of allowing people to stroll upside down in slow motion when the director doesnít know what else to do.
Musically, the performance was scrumptious -- GŁnther Neuhold, a late substitution for the ailing Christoph von DohnŠnyi, conducted the Philharmonia Orchestra with sparkling detail and sure-footed support for the singers. Thomas Hampson was particularly powerful as Mandryka, and Barbara Bonney was a winning Zdenka.
The opera, completed in 1933, couldnít be more defiantly anti-modern. While Shostakovich was working on
Lady Macbeth of Mtsensk
, Schoenberg was completing
Moses und Aron
and Hindemith was busy with
Mathis der Mahler
, Strauss was happy to make a case for traditional tonality, creating a Romantic bon-bon that is difficult to resist. Thereís not much there there, but thereís nothing missing from what
isnít
there.
In a sense, Strauss in his 70s was doing exactly what Boulez, Carter, et al, have done in the last few decades, delving ever more deeply into their own worlds. Despite the outcry of changing fashions, they are giving us enduring work that couldnít have been created by anyone else in any other way.
So what if Strauss was a bit out of step with current trends? Isnít it just as true to say that the rest of the world was out of step with Strauss, and is out of step with any number of living composers? Thank goodness for composers who arenít content to step gingerly in the ponderous footprints of their contemporaries!