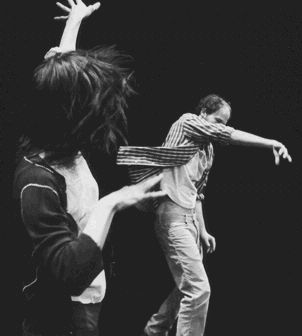 2010-11 marks Houston based Musiqa's seventh year of presenting free "loft" concerts at the Contemporary Arts Museum Houston. Each of these informal, intimate concerts is produced in conjunction with a different exhibition.
On Thursday, September 23, 2010, at 6:30 p.m., in conjunction with the museum's exhibit Dance with Camera, Musiqa presents a collaborative "loft" concert with video artists BeJohnny that will merge live music and video. The Thursday program includes Alvin Lucier's Queen of the South and Frederic Rzewski's To the Earth, featuring Craig Hauschildt and Luke Hubley on percussion.
I wrote about Musiqa and their May 2010 Hand + Made concert in my first Houston Mixtape for Sequenza 21. Musiqa percussionist Craig Hauschildt's solo performance of Vinko Globokar's primal piece of performance art Corporal was one of the highlights of that program, and I can't wait to see what he and the rest of the ensemble have cooked up for this Thursday's concert.