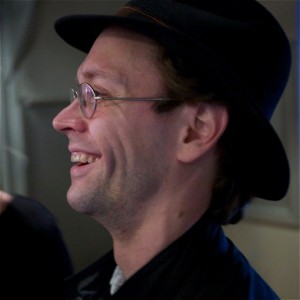 The Dutch composer/performer/poet Samuel Vriezen and I go waaay back on the web, to a time when musicians found each other and some musical conversation on the old Usenet newsgroups. In the dozen-plus years since that time, I've watched Samuel be pretty darn active on all kinds of fronts: producing concerts, composing a wonderful body of music, writing and translating poetry… He's even been invited over this way to the U.S. a few times for presentations of his work.
Samuel's own musical inclinations have evolved since his time in university, but for a long while now what really interests him is how to set up relatively "simple" musical parameters, that become very "unsimple" and rich through both their process of unfolding, and the performers interaction with those processes and each other.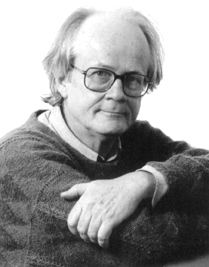 Given that predilection, I suppose it was almost fated for Samuel to be drawn to the music of Tom Johnson. One of the American composers closely associated with New York Minimalism in the heady 70s and 80s (and well-known at the time as music critic for the Village Voice), Johnson left the U.S. to settle in Paris in the mid-80s, where he's been ever since. Unlike the ever-more-elaborate, eclectic and programmatic direction his then-compatriots Reich and Glass have traveled, Johnson has remained pretty much focused on exploring purely musical processes; simple "germ" ideas that are rigorously followed, yet result in surprisingly rich music. One such piece is Johnson's very long 1986 piano work The Chord Catalogue. Johnson simply asked "What would it sound like to play all the chords possible in a single octave?" …Of which there turns out to be 8178 of them! needless to say, though the concept is extremely simple the execution by a pianist is tremendously difficult.
Which brings us back to Samuel Vriezen. Samuel some years ago became so intrigued with the work, that he knew he had to learn and present it himself. And learn and present it he has, many times, to very enthusiastic audiences. His involvement with the piece has even led Samuel to compose some excellent new works, that riff on the same kind of idea that Johnson had.
The reason I've been telling you all this? because Samuel has decided that the time has come to get this piece and his performance down on CD, and to do that he's decided to ask all of us new-music-lovers out there to help raise the money to make that CD a reality. Using the crowd-funding site Indiegogo, Samuel has in rather short order already drummed up over half his $8,000 goal; I think there are a lot of people out there who know this will be one great CD. So click those links I just gave you, head to the Indiegogo site, and let Samuel himself tell you about the piece, his passion, and the project. Besides making this wonderful CD a reality, your donation can score you some really nice perks (see the right side bar for a description).  To quote Rosie the Riveter, WE CAN DO IT!