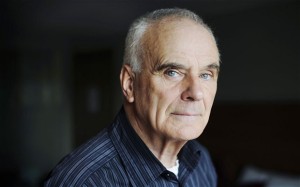 English composer and conductor Peter Maxwell Davies died on Monday, March 14th 2016. At the age of 81, Davies passed away in his Orkney home. The cause of death was leukemia. In 2004, Davies was appointed Master of the Queen's Music.
Farewell to Stromness is one of Davies most popular works for solo piano. The piece is a piano interlude from his work The Yellow Cake Revue, a work he created for the campaign against the proposed uranium mine on the Oakley Isles.
In this recording of his Symphony No. 7, Davies displays his skills as both composer and conductor with the BBC Philharmonic Orchestra.