Best of 2018: Orchestral CDs with Voices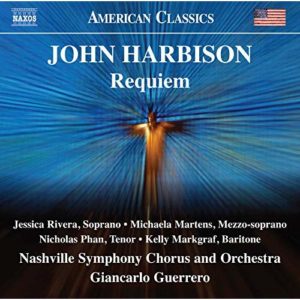 Requiem
John Harbison
Nashville Symphony Chorus and Nashville Symphony Orchestra, Giancarlo Guerrero, conductor
Naxos Records
John Harbison's Requiem Mass had a long and fragmented gestation, but it certainly sounds of a piece. This debut recording by Nashville Symphony Chorus and Orchestra, led by Giancarlo Guerrero, emphasizes the contrasts between hushed reverence and explosive drama that make the work an exciting and vital addition to this well-populated genre. Harbison's fluid orchestration and deft vocal writing are fully in evidence here. Despite his deep catalog, Requiem is one of his most compelling compositions to date.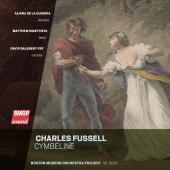 Cymbeline
Charles Fussell
Boston Modern Orchestra Project, Gil Rose, conductor
BMOP/Sound
Charles Fussell was a professor at Boston University and UMass Amherst before moving to New York. His works were long a vital part of the musical fabric of New England. With BMOP's new recording of his 1980s adaptation of Shakespeare's Cymbeline, It is pleasing to see that they still are. This is one of the first pieces in which Fussell incorporated the Neo-romantic style for which he is best known today. In addition to winsome soloists soprano Aliana de la Guardia and tenor Matthew Battista – both taking on multiple roles –  Cymbeline also prominently features bagpipes, adding an element of Celtic exoticism.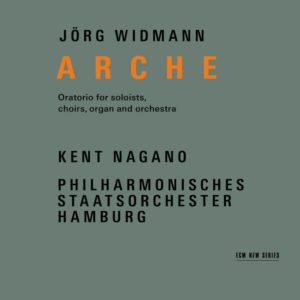 Arche
Jörg Widmann
Philharmonisches Staatsorchester Hamburg, Kent Nagano, conductor
ECM Records
Composer Jörg Widmann's most ambitious score to date, this live performance of Arche, a secular oratorio spanning two CDs, is an affecting paean to peace. It was composed to celebrate the opening of the new Elbphilharmonie Hall. With texts ranging from Nietzsche to Francis of Assisi, it is both thoughtful in its connection of disparate ideas and stylistically diverse yet musically compelling throughout. Under Nagano's leadership, the musicians give a compelling rendition of this challenging piece – indeed, it is hard to believe it is an unedited live performance.  Arche's climax, in which a children's choir rebukes their parents' generation for its destructive ways, is the most moving use of children's voices I have heard since Terry Riley's pieces for the Young People's Chorus of New York City.