Best of 2018: Compilation CDs (Various Genres)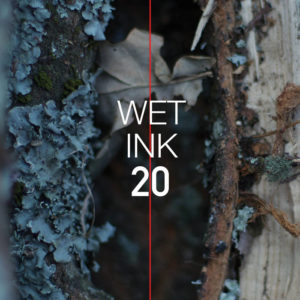 Wet Ink: 20
Wet Ink Large Ensemble
Carrier Records
Wet Ink Ensemble has been performing music for twenty years. To celebrate, they have released Wet Ink: 20, a collection of pieces by frequent collaborators, most from within  the ensemble. Intensity is the order of the day on this recording, on the distressed fragmentation of Eric Wubbels's Auditory Scene Analysis, Sam Pluta's two clangorous Portraits for electronics and soloists, and Alex Mincek's edgy Chamber Concerto. The group also tackles Composition 56 by Anthony Braxton, on which Wet Ink adopts a sense of rhythmic suppleness and give and take among group members very much in keeping with the composer's aesthetic. Vocalist Kate Soper channels Wallace Stevens, among others, in The Ultimate Poem is Abstract, a post-Cagean mash-up of materials and influences. This year Wet Ink also recorded Soper's Ipsa Dixit for New World; that recording will appear in another of our year-end lists.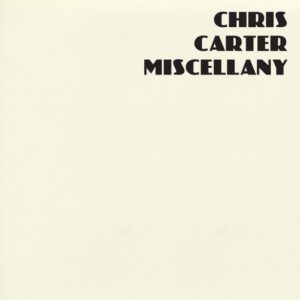 Miscellany
Chris Carter
Mute Records
Throbbing Gristle founder Chris Carter's solo work from 1973-77 and three albums from the nineties are brought together on Miscellany. Just as the famous saying goes that during their early days, there were relatively few people who heard the Velvet Underground, but each started their own band, one could also say that Carter's wide-ranging, abundantly creative oeuvre inspired adventurous musicians to take up music too; in this case a mixture of electronica and off-kilter pop. With CCCL, his first album in seventeen years, also seeing release in 2018, it is the perfect time to revisit Carter's work.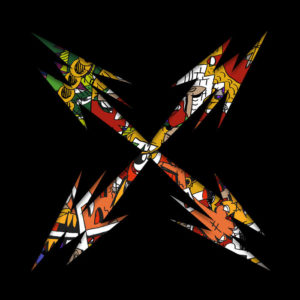 Brainfeeder X
V/A
Brainfeeder Records
A double-CD celebrating Brainfeeder's tenth anniversary, X's 36 tracks are mostly devoted to unreleased material rather than greatest hits. It is a strong representation of the diversity of musical genres encompassed in the label's ethos: electronica, psychedelia, afrofuturism, hip- hop, footwork, and more. A luminary cadre of artists appear on the compilation, ranging from label founders Flying Lotus and Thundercat to vocalist Georgia Anne Muldrow and funk luminary George Clinton. Not to be missed.