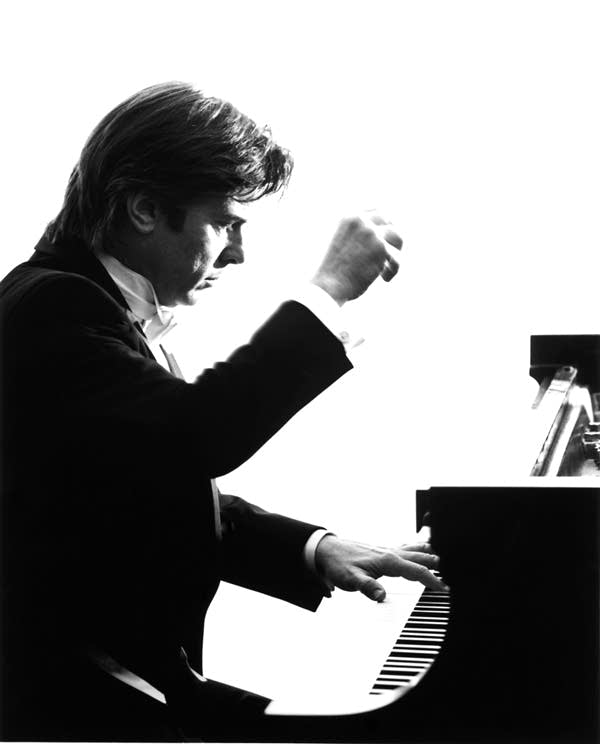 In these days of swiping right and hooking up, having a long-term commitment is something special. So when the Orchestra of St. Luke's founded the Robert DeGaetano Composition Institute with plans to carry on for 15 years, that is cause for celebration. RDCI is funded by the estate of the Juilliard-trained pianist and composer Robert DeGaetano, who passed away in 2015. Each year until 2033, four composers at the beginning of their career will be selected for the Institute. They're given one-on-one guidance and instruction from a mentor composer (Anna Clyne in 2019) for several months, a week-long residency in New York during which they take part in professional development sessions, and a chance to work with the musicians of the OSL, workshopping their compositions and ultimately getting a public performance.
The Robert DeGaetano Composition Institute launched this year with four composers selected from a field of over 100 applicants: Liza Sobel, Jose Martinez, James Diaz, and Viet Cuong. On July 19, 2019, the Orchestra of St. Luke's, Ben Gernon conducting, brought four new pieces to the public, performing a world premiere by each composer at The DiMenna Center. The program was a diverse collection of background and styles. If these works had any one thing in common, it was how well they all painted a visual picture, and created a sense of place with their music.
Liza Sobel's Sandia Reflections was inspired by a halting tramway journey into the mountains. Her work echoed the experience of the tram periodically lurching to a stop to allow oncoming traffic to pass. Sobel's piece was cinematic in nature; melodic and cheerful, with robust use of brass, winds and percussion. Sporadic cascading motifs led to a conclusion with the kind of calm serenity that the composer, in her remarks before the performance, said that she experienced when she finally arrived to her mountain destination.
In his comments to the audience, Jose Martinez confided to the audience that it was the first time any of his music was performed in New York. His En El Otro Lado / On the Other Side was a dramatic aural painting that opened with dark, mysterious chords, giving way to pizzicato strings and percussion which drove home a sense of urgency. After an intense and turbulent section that was punctuated by the insistent thud of the timpani, a rapid decrescendo brought the work to its conclusion; ending, effectively, with a measure of silence.
James Diaz's Detras de un muro de ilusiones / Behind a wall of illusions was inspired by the work of a visual artist and a Beatles song. In his composition, dissonant sonorities in the strings created an aural canvas over which large waves of chords floated.
Viet Cuong's idea for Bullish was sparked by a Picasso drawing in which the artist captured the essence of an animal with a simple line or two. OSL embraced the whimsey of opening tango of Cuong's piece, with a varied texture characterized by muted trumpets. Over the course of the lively work, the rhythms morphed into increasingly irregular patterns. As the piece progressed, many of the orchestral elements were pared away, exposing several instruments in solo lines.
With his posthumous gift, DeGaetano created a legacy – one that will help 60 emerging composers over the next 15 years advance their careers.