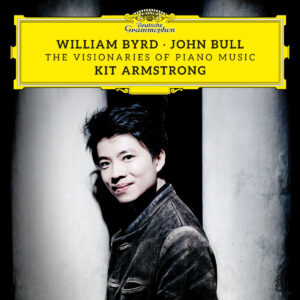 William Byrd and John Bull
The Visionaries of Piano Music
Kit Armstrong, piano 
Deutsche Grammophon CD
In The Visionaries of Piano Music, Kit Armstrong plays two of the greatest English keyboard composers active during the reigns of Elizabeth I and James I on the modern piano, aiming to show what he calls "a seamless line of development" between this repertory and more recent music written explicitly for the piano. William Byrd (ca. 1540-1623) and John Bull (ca. 1562-1628) wrote for very different instruments from the piano, the harpsichord and its smaller companion the virginal; Christofori developed early versions of the 'pian e forte' around 1700, and these were still a far cry from today's instruments. Armstrong doesn't pretend that a piano sounds like a harpsichord, but he observes phrasing and tempos that resemble period-informed performance. He excels at works like Byrd's "The Battell: The Flute and the Droome," in which each hand imitates an instrument. The dance music so prevalent among these works, pavans and galliards, is delivered with jubilant élan.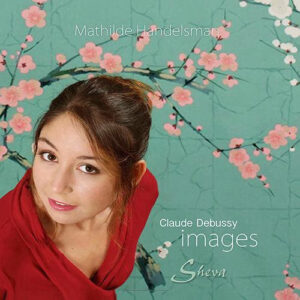 Images
Claude Debussy, 
Complete Piano Music from 1903-1907
Mathilda Handelsman, piano
Sheva Collection
Claude Debussy wrote several pivotal works for piano from 1903-1907: Books 1 and 2 of Images, Estampes, Masques, D'un cahier d'esquisses, and L'isle joyeuse. Pianist Mathilda Handelsman creates eloquent recordings of some of the composer's best work. In addition to her sculpted touch and excellent musical judgment, Handelsman has another ally, an 1875 Steinway that seems tailor made for ideal tone colors in Debussy, supplying a shimmering sound. Her approach to tempo variations, supple but subtle, lends this recording a magical aura.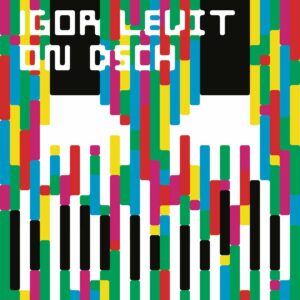 On DSCH
Works by Dmitri Shostakovich and Ronald Stevenson
Igor Levit
Sony Classical 3xCD
The 24 Preludes and Fugues, Op. 87, by Dmitri Shostakovich (1906-1975) are some of the most imposing piano works of the twentieth century. Igor Levit has distinguished himself on record both in watershed works by Bach and Beethoven and, on 2020's Encounter, a mixed program of romantic music and Palais de Mari by Morton Feldman. 
This 3-CD set includes Op. 87 plus the gargantuan 1962 work Passacaglia on D.S.C.H (Shostakovich's musical signature – D, Eb, C, B), by composer-pianist Ronald Stevenson (1928-2015). Detailed voicing, such as the double octaves in the E major prelude, bring out the orchestral aspects of the music, while counterpoint found in at times lengthy and thorny subjects, as in the C# minor and F# minor fugues are clearly delineated. The B major fugue is bucolic and brilliantly rendered. The D minor Prelude and Fugue that culminates the set is probably Shostakovich's best known solo piano piece. Under Levit's hands, it is magisterial and impeccably paced. Stevenson is a figure who should be better known. Levit's riveting account of the Passacaglia, which references both Bach and Shostakovich and a host of baroque variation and dance forms, rivals Stevenson's own scintillating performances of the work. Kudos for reviving this compelling composition. 
-Christian Carey