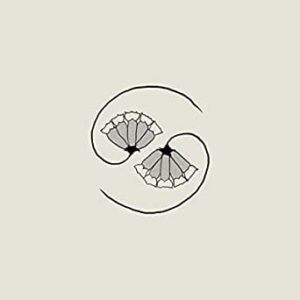 G_d's Pee AT STATE'S END!
Godspeed You! Black Emperor
Constellation Records
As with their previous album Luciferan Towers, a published manifesto accompanied the release of Godspeed You! Black Emperor's seventh LP, G_d's Pee AT STATE'S END!. While further left than Bernie Sanders, some of the planks of Godspeed's platform – defunding the police, taxing the wealthy, prison reform, climate change mitigation – seem newly relevant in light of the (first?) two pandemic years and their concomitant political and social awakening. Rather than curse the darkness, this time out the band makes music that is defiant, indefatigable, and even exuberant in demeanor. Long and short form pieces, with post-rock's customary accumulating arrangements tweaked to break the formula in significant places, reveal some of GSY!BE's most compelling work to date. Best song title of the year goes to their "First of the Last Glaciers."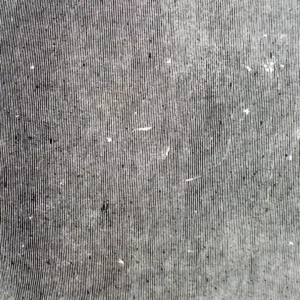 Hey What
Low
Sub Pop
Following the progression further out that began with 2018's Double Negative, Low has released Hey What, their most experimental album yet. Those who are surprised may only be familiar with their more mainstream mid period music. Look back to the band's earliest recordings and a clear connection to their slowcore beginnings can be seen in the recent turn to sonic adventure. This is not to suggest that the songs on Hey What have been divested of melody or memorability. Quite the contrary, "All Night," "Days Like These," and the rousing two minutes of "More" contain some of Low's finest hooks. That the sound environment surrounding them is distressed and distorted proves no hindrance. In this case, a thirteenth album is a lucky break – with tradition.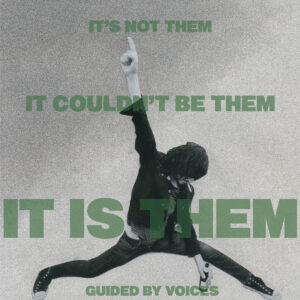 IT'S NOT THEM. IT COULDN'T BE THEM. IT IS THEM.
Guided by Voices
GBV Inc.
True, IT'S NOT THEM. IT COULDN'T BE THEM. IT IS THEM., Guided by Voices thirty-fourth – yes, that's right, thirty-fourth – album has some audacious arrangement choices. This is especially true of the first track, "Spanish Coin," which begins with acoustic guitar playing harmonics and strings – yes, that's right, strings on a GbV album – playing a slow introduction before the song kicks in with an Iberian progression. It soars chromatically upward partway through before being supplanted by an honest to goodness mariachi trumpet solo. 
Fans of GbV's nineties lo-fi work may scoff, but they don't make the rules: Robert Pollard is still in the captain's chair. Besides, there are plenty of trademark Pollard songs, aphoristic yet blooming with melodic interest and harmonic twists and turns; for example, the rollicking "Dance of Gurus" and "I Share a Rhythm," atmospheric multi-part "Maintenance Man of the Haunted House," and impish, syncopated "I Wanna Monkey." Guitarists Bobby Bare, Jr. and Doug Gillard, bassist Mark Shue, and drummer Kevin March may not be the classic lineup, but all have been working with Pollard for years and they prove, as always, to be a tight unit that can get rough around the edges as warranted. One assumes album number thirty-five is likely in train, but in the meantime Pollard and company have supplied us with songs to savor.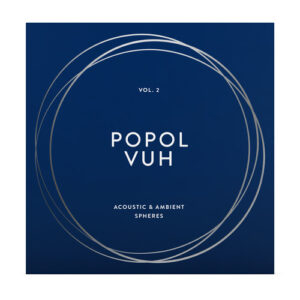 Acoustic and Ambient Spheres, Vol. 2
Popul Vuh
BMG 4xCD/4XLP
A treasure trove for prog and film music enthusiasts alike, Acoustic and Ambient Spheres, Vol. 2 on BMG contains four albums from the seventies and eighties by Popul Vuh: Seligpreisung, Agape-Agape, Coeur de Verre, and Cobra Verde. The latter two are evocative soundtracks for films by Werner Hertzog. The first band to use a Moog synthesizer, Popul Vug also incorporated acoustic instruments, Non-Western source material, drone, chanting, and incipient elements of ambient; all alongside the kitbag of Krautrock. So many styles and artists have propogated from their work. 
Seligpreisung's lead off track, "Selig sind die, die da hungern," demonstrates several of the afore-mentioned elements of their sound, but also that Popul Vuh could rock out with the best of them in 1973. A decade later, Agape-Agape evinces spiritual questing and a penchant for post-minimalism. One wishes that a few more recent film composers would give a listen to Cobra Verde and arrange accordingly; "Der Tod Das Cobra Verde" is a track that begins with unforgettable deep-throated chanting and moves into a hybridization that is part Koyaanisqatsi, part Can, and quintessentially Popul Vuh.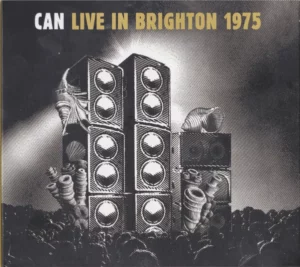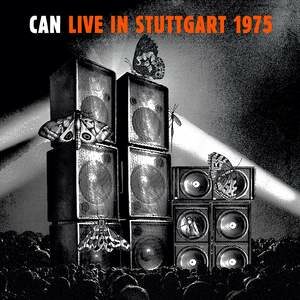 Live in Brighton 1975
Live in Stuttgart 1975
Can
Mute Records, two 2xCD sets
Can eschewed live albums, and it is a pity. One can imagine collectors of Krautrock and jam bands alike thrilling to their improvisatory escapades onstage. Two surprisingly good-sounding bootlegs have surfaced, both from the band's heyday in 1975. Of the two, Live in Brighton 1975 is a bit more rangy, with a few miscues along the way, but eventually it coalesces into some extraordinary playing that incorporates thematic material from the band's then recent recordings alongside a great deal of improvisation. Live in Stuttgart 1975 is tighter in terms of ensemble, yet still features imaginative extended suites. Song titles don't appear: the music is too dense with cross-references and fresh material that disappeared into the ether, never to be worked out in the studio. One is grateful that this pair of buried treasures have come to light.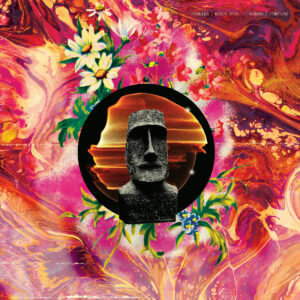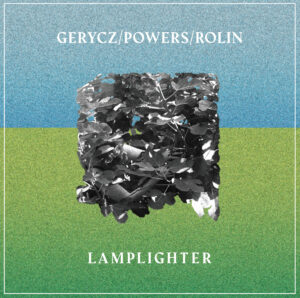 Strange Fortune
Powers/Rolin Duo
Astral Editions
Gerycz/Powers/Rolin
Lamplighter
American Dreams
Ohio based musicians dulcimer/autoharp player Jen Powers, guitarist Matthew Rolin, and percussionist Jason Gerycz don't talk a lot before they play, maybe thirty seconds to a minute, according to Powers. On the American Dreams album Lamplighter, the pieces the trio crafts are mostly improvised, and their collective work coheres into imaginative designs that incorporate folk music, drone, and urgent post-rock. The dulcimer isn't often associated with rocking out, but Jen Powers makes it seem like the instrument was made for it. One of the tracks I have played the most this year is "Rotations," which is bold, richly textured, and propelled by Gerycz's energetic drumming. Though the trio likes to hang, they also create a concise rambler, "June," that resembles song structure more than a long form jam.  
Powers and Rolin perform as a duo on the Astral Editions recording Strange Fortune. Here Rolin plays twelve-string, and the blend that Powers and he achieve creates a beguiling atmosphere on "Birdhouse" and "Tea Lights." The twenty-minute long "Amaranth" is a sonic waterfall of ambient psychedelia.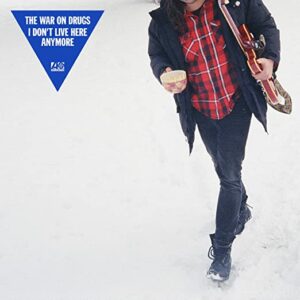 I Don't Live Here Anymore
The War on Drugs
Atlantic Records
If you view the Tiny Desk video below, you get a sense of the newly elaborate arrangements that War on Drugs are employing. It is impressive, given how many tracks are layered in each song, the high percentage of the record that they are able to replicate live. Frontman Adam Granduciel continues to reference totemic figures: Tom Petty, Bruce Springsteen, Mark Knopfler, Bob Dylan, et cetera. But more than ever the songs transcend these influences to put eighties pop through a decidedly 21st century lens. Singles like the title track and "Change" are stretched out to the five and six minute mark with multiple solo breaks, reminding us that rock can take its time instead of bowing to an arbitrary framework.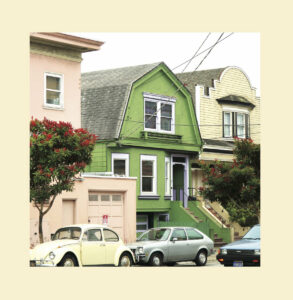 Uncommon Weather
The Reds, Pinks, and Purples
Slumberland 
In 2021, how do you financially  survive in San Francisco as a creative artist? Are 'scenes' left after tech money and gentrification move in? Should single people give up on finding love in year two of distancing due to the pandemic? Glenn Donaldson deals with heavy subjects on Uncommon Weather, his third album as The Reds, Pinks, and Purples (in less than three years, no less). Despite this, his lyric sensibility and sure songcraft save us from bathos. Long a lo-fi musician, Donaldson records most of this himself, with a bit of help from guitarist Thomas Rubinstein and bassist Charlie Ertola. Reverberant echo and drum machines remind one of a host of influences, with Television Personalities frequently mentioned as a touchstone. Uncommon Weather wears these influences lightly, and supplies the listener with memorable songs that channel our frustration with current crises, both collective and personal.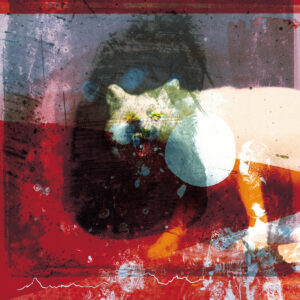 Mogwai
As the Love Continues
Rock Action/Temporary Residence Ltd.
On February 26th, twenty-five years into their recording career, Mogwai hit #1 on the UK charts. The band's two previous full length releases were in the Top 10 in the UK, but the success of As the Love Continues, their tenth album, is remarkable.
Known for a live act that is one of the loudest in history, Mogwai retains a musicality that often hews close to the shaping of post-rock, with varied textures supplied both by synthesizers and electric guitars replete with pedals. The looping melody of "Dry Fantasy" evinces minimalist sympathies, as does "Here We, Here We, Here We Go Forever," the latter combining a looping chordal ostinato with drums providing one of the more danceable grooves in the band's catalog.
Vocals treated with vocoder appear on a couple tracks, and the album opens with a spoken word excerpt – Benjamin John Power (Blanck Mass) apparently speaking in his sleep – that also serves as the song's curious title, "To the Bin My Friend, Tonight We Vacate Earth." What follows seems to emanate from a dreamstate, with heartbeat drums and haloing of harmonics giving way to overlapping melodies for synth-piano and guitar that provide a slow burn prior to one of the band's patented anthemic choruses. Mogwai often gives their music enigmatic titles. The track "Ritchie Sacramento" was inspired by a record store clerk's mishearing of Ryuichi Sakamoto. However, the piece, the only one with non-modified vocals, is more somber than this pun would suggest, referencing grief, not just for the COVID year, but for departed musician friends, among them David Berman.
Some emphases have changed, and As the Love Continues shows the band relishing a temperament for exploration. Mogwai still makes thunderous rock. "Ceiling Granny" is inspired by a scene from The Exorcist, and the terror that Braithwaite experienced upon viewing it is translated into roaring guitars and triple forte drumming.  
Listen to an interview with Stuart Braithwaite and some live performances below.
KEXP interview and live performances:
"Ritchie Sacramento" Official Video: