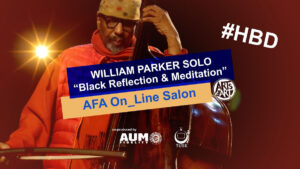 The masterful bassist William Parker turns seventy today. Tonight (January 10th) through the 17th, Arts for Art, the foundation with which Parker is associated, is making available a livestream of Parker playing his hour long solo composition "Black Reflection and Meditation." (Tickets here: Donation of at least $5 requested).
The number of labels and recordings on which Parker has appeared is formidable, but AUM Fidelity has been a mainstay in his career for some time (they are co-organizers of the online salon). Any deep dive into the bassist's recorded output should include AUM CDs. One might start with some of his large ensemble works with Little Huey Creative Music Orchestra or opt for The Peach Orchard with the 1990s quartet In Order to Survive, which included pianist Cooper-Moore, saxophonist Rob Brown, and percussionist Susie Ibarra.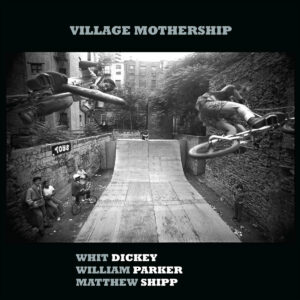 Parker has had a long musical relationship with pianist Matthew Shipp. A recent outing that displays their extraordinary interplay with the drummer Whit Dickey is 2021's Village Mothership, released on the recent AUM offshoot Tao Forms. Parker has also recorded for 577 Records. Last September saw the release of Music Frees Our Souls, Vol. 1, on which Parker and Shipp joined drummer Francisco Mela for another rousing trio set. Comparing the two CDs, it is noteworthy how much a different drummer inspires Parker and Shipp to take a fresh approach to linear dialogue, harmonic choices, and use of space.
2021 also saw the release of the 10-CD boxed set (of all new music) Migration of Silence Into and Out of the Tone World. The set is a truly rewarding deep dive into Parker's work. Another immersive experience is Universal Tonality (Duke University Press, 2021), the first full length book devoted to Parker's life and music, written by the critic and historian Cisco Bradley.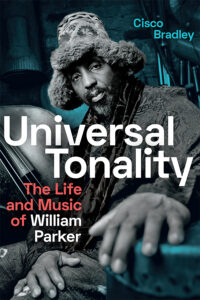 So many ways to celebrate. Happy Birthday William Parker!