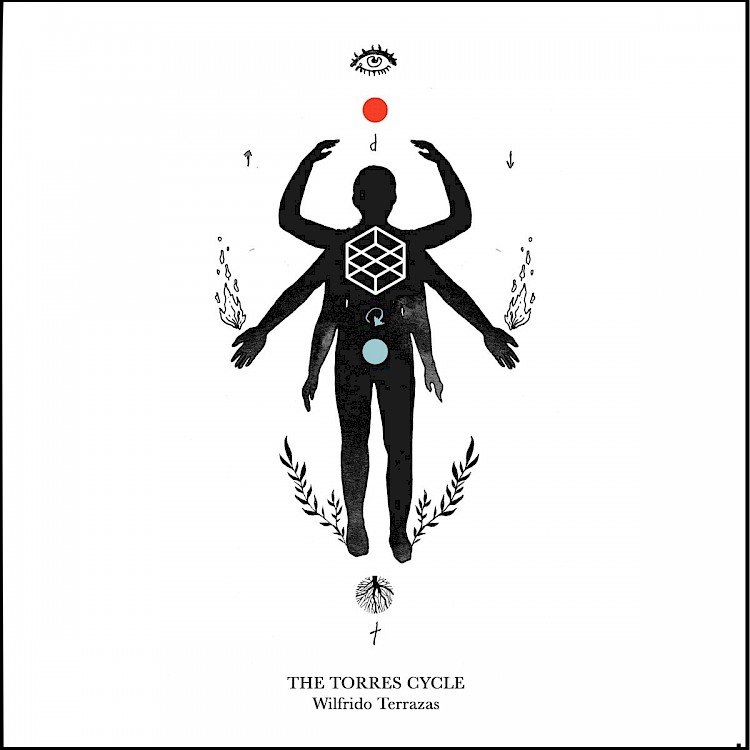 New Focus Recordings has released The Torres Cycle, a new CD by Wilfrido Terrazas containing seven tracks of original music composed between 2014 and 2021. Subtitled 'A Musical Ritual for the Seven Cardinal Directions', this album explores the significance of direction, place and culture as expressed by the proximity of Southern California to Mexico. As stated in the liner notes: "A deepened relation to cardinal orientation loosens social order and transforms common wisdom oppositions into liminal spaces: the cycle's sonic presences are improvisational, but its figurations monumental; its scope at once historical, mythological and speculative…" Wilfrido Terrazas is a prolific composer with over 380 world premiers in 20 countries throughout Europe and the Americas. He is a master flutist and educator who is constantly exploring the unique cultural relationship between his place of residence in San Diego and his native Ensenada, Mexico. The Torres Cycle continues this important work with an album performed by top-flight area musicians.

'Torre' is Spanish for tower and each of the tracks in the album represent a musical expression inspired by looking outward in a certain direction. Orientation and direction are of great historical and cultural significance in Mexico – think of the celestial alignment of Mayan ceremonial buildings or the dramatic ritual of the Voladores: daring young men representing the four cardinal directions, who fling themselves off a high platform and twirl downward over one hundred feet secured only by ropes around their ankles. Even in our contemporary society, direction has a fundamental influence on our awareness. Along the west coast of Mexico and California, facing east generally means seeing mountains while to the west is the sea and the sunset; both inspire very different emotions. In California, facing south connects our imagination with Mexican culture while the obverse is true facing north from Baja. Terrazas exploits the connection between direction and imagination to create a cross-cultural dialogue expressed in contemporary musical forms.

The opening track, Torre del Norte (2018) explores the four cardinal directions of North, East, South and West. The piece is written for any number of brass players and opens with trumpets sounding long sustained tones. These start on the same nominal note, but the players soon bend the pitches to create new and dramatic dissonance and harmonies. As new tones are added, the tension rises and the texture swells and falls with changes in pitch and volume. At 3:00 the pitches again change with more notes with faster rhythms resulting in a flurry of independent passages flying through the air. The complexity builds to an almost chaotic level with lots of trills, tremolos and rapid runs – perhaps a comment on life north of the border? The playing here is quite amazing, especially in the lower brass. More and more extended techniques and special sounds arrive in broken phrases and uncoordinated rhythms. At length, the ensemble settles down and there is a languid stretch with more conventional tones and harmonies – there is an expansive, Duke Ellington feel to this, perhaps reflecting the rich and savory culture south of the border. The dissonance slowly rises as does the volume, increasing the sense of drama even as the piece suddenly halts in mid-stride. Expertly realized by the brass, Torre del Norte is a powerful reminder of the range of emotions that are evoked when simply facing different directions.

Track 4, Tótem II, Miro hacia el cielo (2019), explores another significant direction – in this case up. Scored for any number of piccolo players, this opens with a long, sustained piccolo tone whose pitch is slightly bent even as others join in at almost the same frequency. All of this soon becomes shrill and very penetrating. The sounds bounce around in the listener's ear becoming almost painful at times. Short, breathy sounds are heard in the background providing some relief while the pitches in the foreground climb ever higher. By 4:20 some piccolo notes are heard in a more conventional register and this soon evolves into rapid runs and phrases that increase in complexity. The lines are independent and flighty, resembling nothing so much as a flock of chirping birds. At 6:50 the piccolos return to multiple sustained sounds with pitches that are within a few cycles of each other. This slows down to a stretch of breathy sounds that bring out a remote and desolate feeling. A flurry of active phrases appear amid the windy sounds but these gradually decline in number until fading at the finish. Tótem II, Miro hacia el cielo artfully captures exactly what you would expect looking upward into nature's sky.

Tótem I, Camino sobre la tierra (2019), track 2, roughly translates to 'I walk on the earth' and is more introspective. Soft gong chimes followed by silence open this, creating a mystical and exotic feeling. The oboe enters with long, mournful tones that bend upward in pitch. The percussion continues independently, allowing the oboe to continue the exploration of an unknown emotional terrain. At length, a drum beat is heard as the oboe line turns shrill, producing a sense of distant menace. A flurry of oboe runs and percussion sounds follow, bringing Coltrane briefly to mind. The oboe ceases and soft percussive notes fade quietly to the finish. In Camino sobre la tierra it is clear that the most exotic direction is inward.

The other four tracks offer further perspectives on the inner influence of direction. Torre del Sur (2014) or 'to the south' is scored for five bowed string parts and opens with very soft sounds suggesting a quiet and rural landscape. More intense and complex stretches arise that sound happily chaotic in detail, yet are cohesive in the whole. There are also soft interludes so that one is reminded of the many complex cultures that are scattered throughout the mostly wide open spaces of the Mexican countryside.

Amy Cimini's excellent liner notes state that "With Torre del Oeste, the cycle ends with laughter, facing west." This piece is scored for any number of woodwinds and, as each player enters in turn, the intensity increases and exotic harmonies multiply. This piece can be quietly mysterious at times, becoming more actively shrill and almost painful to the ear. The woodwind players confidently navigate this complex musical terrain as alternating cycles of frenzy and repose continue throughout. Slowly the sounds de-escalate and become just a few solitary twitters, declining in volume as the piece fades to a close. Torre del Oeste certainly could be the musical equivalent of 'gales of laughter' and is a fitting conclusion to The Torres Cycle.

Using the concepts of direction and location, The Torres Cycle seeks to delineate the confluence of our cross-border cultures. Wilfrido Terrazas continues to build bridges of cultural understanding through the language of new music.

The Torres Cycle is available directly from New Focus Recordings and Amazon Music.