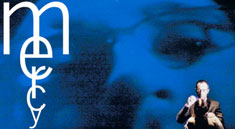 | | |
| --- | --- |
| | |
mercy, a music/theater collaboration between Meredith Monk and visual artist Ann Hamilton, is this week's featured performance at the Booklyn Academy of Music's terrific Next Wave festival--now entering its final weeks. The music/performance piece is--its creators say-- a meditation on the human capacity to both extend and withhold compassion, kindness, empathy, and mercy.

Monk and Hamilton are both past recipients of the MacArthur "Genius" Award and pioneers in their respective fields. In mercy, they have joined their unique worlds to create a new and haunting universe. The New York Times described the world premiere as ". . . a multitude of visual and sonic wonders."
mercy explores the dual lines of art and science. Combining the creators' talents and their shared interests in mystery, enigma and memory, this work melds

Hamilton's rich, poetic physical environment with Monk's unique approach to movement and voice. The musical component of mercy is scored for six voices, two keyboards, percussion, violin, and theremin. The work premiered at the American Dance Festival in July 2001.

Meredith Monk creates works that thrive at the intersection of music and movement, image and object, light and sound. For more than 35 years, the scope and breadth of her performances, installations and site-specific works have activated architectural spaces and engaged audiences in new ways. The voice lies at the root of all her creations, which include songs, film, opera, site-specific performance, music-theater, and installations. Her pioneering exploration of the voice as an instrument expands the boundaries of musical composition. She has alternately been proclaimed as a "voice of the future" and "one of America's
coolest composers."

Ann Hamilton's work includes objects, photography, video, and performance. She is known for creating temporal environments that are rich in accumulated materials and in the residue of innumerable hand-made marks or acts. Her work is both "intimate in gesture and awesome in scale."

mercy
Composer: Meredith Monk
Performer: Meredith Monk, John Hollenbeck, Allison Easter, et al.
Ecm Records - #472468
.
---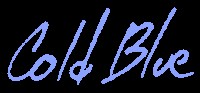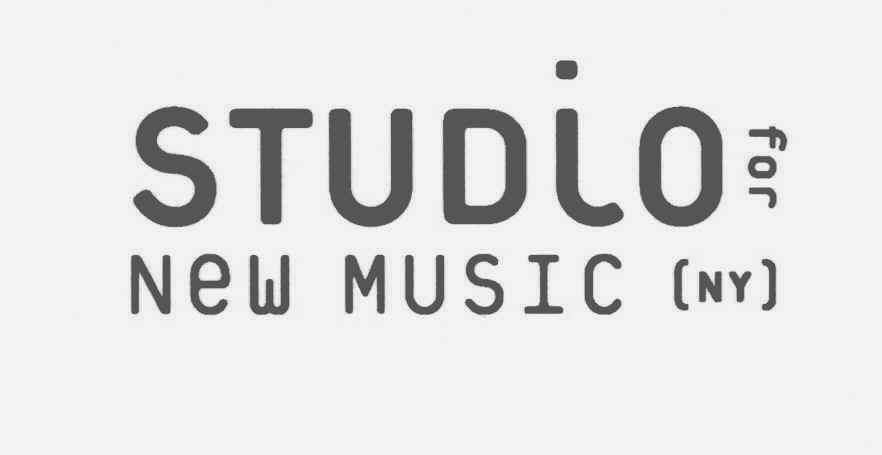 Record companies, artists and publicists are invited to submit CDs to be considered for our Editor's Pick's of the month. Send to: Jerry Bowles, Editor, Sequenza 21, 340 W. 57th Street, 12B, NY, NY 10019 Also, feel free to nominate your favorite composer-- even if it's you--for Spotlight of the Week.
BACK FOR SECONDS: New operas are so expensive that after a first production (where interest is highest because it's brand new) most never see a second. Yet, "a second run can be vital to the life of an opera. The established repertory is crowded with works that really took off only at their second airing." Now William Bolcom is getting a second chance with a Met Opera production of A View From the Bridge." The New York Times 11/29/02

THE SEXUALIZATION OF BRITTEN: Is it necessary that we know a composer's sexual orientation to really appreciate his music? "The public sexualization of Benjamin Britten by scholars represents a nightmare come true for those who have spent decades grooming the composer's image as an Everyman sort of genius. It has also shredded the genteel tissue of euphemism that allowed even the frankly homoerotic lust of Death in Venice to be described in asexual ("Dionysian") terms only." The Globe & Mail (Canada) 11/30/02

A DANCE BETWEEN FRIENDS: Balanchine and Stravinsky had a long and brilliant career together - the two collaborated in a partnership that inspired both. "For each, music was the 'floor' without which there could be no dance: 'The composer creates time,' said Balanchine, 'and we have to dance to it.' As such, Balanchine revered Stravinsky and deferred to him willingly. Balanchine transformed classical ballet from a lyrical, romantic, fairy-tale art into a gripping, sharp-edged, plotless drama of pure movement, and Stravinsky's music led him to some of his most innovative choreography." New York Review of Books 11/29/02

SOPHIE - A SURPRISE CHOICE: Nicholas Maw's new opera Sophie's Choice has a star cast: "Sir Trevor Nunn to direct. Sir Simon Rattle to conduct. The dazzling Austrian mezzo Angelika Kirchschlager making her long-awaited London opera debut in the title role. Oh, and tickets so massively subsidised that the best seats in the house cost only £50." Still, no one expected Sophie to be a hit, so it's only playing five nights. And it's become one of the season's hottest tickets. The Telegraph (UK) 11/27/02

SPANO BOWS OUT IN BROOKLYN: Saying that "the energy and time the Brooklyn Philharmonic deserves are beyond my capacities anymore," conductor Robert Spano steps down as music director of the orchestra after seven years. Spano has recently renewed his contract leading the Atlanta Symphony and becomes director of the Festival of Contemporary Music at Tanglewood next year. "As a highly regarded interpreter of new music in particular, he has been mentioned as a candidate for the podiums of leading world orchestras." The New York Times 11/27/02

PLAYING THE PART: What is it about the music of Arvo Part that makes its listeners become cultish in their devotion to hearing it? "According to the unsentimental evidence of record sales, Pärt's music reaches far beyond the conspiracy of connoisseurs who support most new classical music. He is a composer who speaks in hauntingly clear, familiar tones, yet he does not duplicate the music of the past. He has put his finger on something that is almost impossible to put into words—something to do with the power of music to obliterate the rigidities of space and time." The New Yorker 11/25/02

MET OPERA ATTACKS WEB FAN WEBSITE: Metropolitan Opera fan John Patterson started a website called Metmaniac.com to "celebrate and annotate nearly 70 years of Metropolitan Opera broadcasts. It featured nearly complete lists of broadcasts from the 1930s to the present, but the lists were not linked to anything. It also provided a message board for opera lovers to discuss shows and buy, sell and trade tickets." But last week, the Met sent Patterson a cease-and-desist order, which shut the site down. The company claims "the name MetManiac and the contents of the site violated their trademarks and copyrights." Wired 11/22/02

ADRIFT ON A SEA OF STYLES: It used to be that music followed some sort of stylistic order of the day. Listeners might not agree with it, but at least there was some sort of guiding aesthetic at work. Today, there's no sense of direction. "A decade of hard listening has produced little evidence of a shared culture, let alone a common trajectory. What is disorienting is the smorgasbord of opposites - past and future, tonal and atonal, control and freedom - that these and other contemporary works collectively represent." Montreal Gazette 11/23/02

WHAT ARE WE SUPPOSED TO DO NOW? What are classical musicians supposed to do now that recording companies no longer want to record them? They can start their own labels, of course - but despite some admirable attempts, for the most part it's almost impossible to get your recordings in front of consumers. "As the industry contracts, music is steadily reverting to its natural state of ephemerality: hear it live, or it's gone forever." La Scena Musicale 11/29/02

WHEN GOOD CONCERT HALLS GO BAD: Since Chicago's Orchestra Hall was retooled in 1997 there have been compaints, lots of them about the sound. Now the orchestra has hired another acoustics expert to see about fixing the sound. Chicago Tribune critics weigh in with their concerns. "In the discussions here, which also include CSO officials, sound consultants and performers, we tried to find out why the sound at Orchestra Hall has gotten worse since the 1997 renovation. Exactly how bad and why was at the core of our conversations." Chicago Tribune 12/01/02

Last Week's News
---
Copland & Mexico!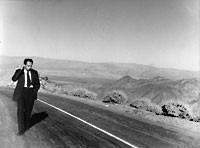 Aaron Copland, walking down a Mexican road,
Music Division, Library of Congress
Aaron Copland met Carlos Chávez in New York in the mid-1920s and in 1928--after the latter returned home and became conductor of the Symphony Orchestra of Mexico—he began regularly playing Copland's music and invited his American amigo to come for visit. For a variety of reasons, Copland wasn't able to make the trip until 1932 (a visit that included the first all-Copland program, organized by Chavez at the Conservatorio Nacional de Music on September 2nd: Two Pieces for String Quartet, Variations, Two Pieces for Chorus, and Music for the Theatre). Copland was smitten with the country and returned frequently thereafter.
He spent the summer of 1936 in the pre-Cortes town of Tlaxcala, about two-and-a-half-hours from Mexico City. On August 9, 1936, he wrote to his friends Serge and Natalie Koussevitzky:
"I have settled for the summer outside of a provincial town in Mexico. Chavez invited me to play my Piano Concerto with his orchestra (July 24th) and I made that a pretext for working here during the summer. I have a house on top of a high hill, on the site of an ancient Aztec palace, with magnificent mountains all around. The town of Tlaxcala is very old itself, full of ruins of former days, and very picturesque. The conditions for composing are ideal, and I hope to finish my high school opera here."
Chávez' ascension in the artistic life of Mexico followed the Mexican revolution and came during a time of renewed cultural nationalism. His mandate from the government was to investigate and bring into the mainstream indigenous Indian cultures, native folk elements, and dance forms.
Like many young intellectuals everywhere during that period, Copland had flirted with Communism—or, at least, the idea of a "peoples' art"--so he was simpatico to Chávez' efforts. These interests, and Chávez's influence, no doubt contributed to Copland's abrupt style change in the mid-1930s which was characterized by a move towards simplicity and melody, in an effort to be more accessible to the general public. He wanted to bring more music to more people.
El Salón México (1936) marked the beginning of the most productive and popular decade of Copland's career. Using elements of American folk music, Copland produced lyrical compositions such as the ballets Billy the Kid (1938), Rodeo (1942), and Appalachian Spring (1944). He composed music for films, including Of Mice and Men (1937), Our Town (1940), and The Heiress (1949). Copland also produced two works for high school students called The Second Hurricane (1937) and An Outdoor Overture (1938). Additional works of this period include Lincoln Portrait (1942) and Third Symphony (1946).
The Americas Society has launched a five-year series of Americas Society/Copland House programs to explore the important role played by Copland as Cultural Envoy of the U.S. State Department, his influence on and mentorship of many Latin American composers, but most important, the influence of these composers and new rhythms on Copland. As part of its 2002-2003 Music of the Americas Season, Copland & Mexico!, presented on Friday, November 15, 2002, 7:30 PM at the Americas Society, 680 Park Avenue, corner of Park Avenue and 68th St. in Manhattan.
Americas Society Music Director MariaElena Tobon, for the program, wrote:
"Copland's craft and unique voice were evident in his earlier works, like the First Symphony (1924) and the Piano Concerto (1926). His talent and his genius guided him always, especially through his formative years. 1921-23 were crucial years for his development, when he studied in Paris with Nadia Boulanger. This trip offered Copland the first clue as to the path he should follow: " the relation of French music to the life around me became increasingly manifest… Gradually, the idea that my personal expression in music ought somehow to be related to my own back-home environment took hold of me."
---
Classical Grammy Winners
---
Previous Interviews/Profiles
Simon Rattle,
Michael Gordon,
Benjamin Lees,
Scott Lindroth,
David Felder,
Mark-Anthony Turnage,
Erkki-Sven Tüür,
John Luther Adams,
Brett Dea
n,
Judith Lang Zaimont,
Meyer Kupferman,
Evan Chambers,
Poul Ruders,
Steven R. Gerber,
Gloria Coates
Previous Articles/
Busoni The Visionary
The Composer of the Moment: Mark-Anthony Turnage
Electronic Music
Voices: Henze at 75
Henze Meets Emenim
On Finding Kurtag
Charles Ruggles: When Men Were Men
Ballet Mécanique
The Adams Chronicles





---