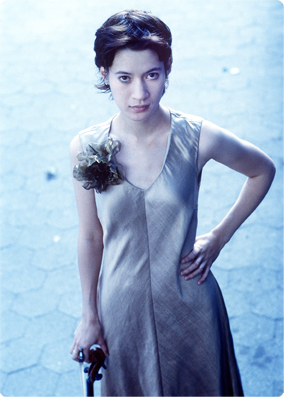 It is no secret that violinist, violist, and sometime vocalist Miranda Cuckson is one of File Under ?'s favorite contemporary music performers on the New York scene. An excerpt of her recent Nono recording can be heard on our December Mix (see embed below).
Miranda has started a new non-profit music presenting organization called nunc. On Friday at Mannes College of Music, nunc has its maiden voyage. Miranda is joined on an 8 pm concert by mandolinist Joseph Brent, percussionist Alex Lipowski, bassoonist Adrian Morejon, mezzo Mary Nessinger, and pianists Matei Varga and Ning Yu. The program includes music by Michael Hersch, Charles Wuorinen, Iannis Xenakis, Georges Aperghis, Sofia Gubaidulina, and more.
You can read read Miranda's program notes here. Admission is free.
File Under ? December 2012 Mix by Christian Carey on Mixcloud