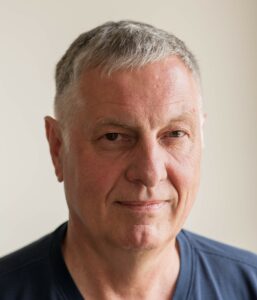 In the doldrums of summer, it seems like 80 percent of the population in New York City is away, presumably biding their time in cooler and/or more restful locales. That goes for both musicians and their audiences. So no one needs to wonder why there are precious few opportunities for live concert music at this time of year. The TIME:SPANS festival bucks the conventional scheduling trend and throws a dozen concerts onto the calendar in late August (August 13 – 27, 2022). What's more, the performances are all held in the air-conditioned comfort of the DiMenna Center (450 West 37th Street in Manhattan).
The festival boasts some major artists in the contemporary music world – Talea Ensemble, Jack Quartet, International Contemporary Ensemble, Sō Percussion, Orpheus Chamber Orchestra and a half-dozen other accomplished performing artists. Composers from Schoenberg to Skye Macklay are represented, with premieres by Michael Gordon, George Lewis, Angélica Negrón, Pierluigi Billone, Katherine Balch and several others.
Thomas Fichter founded the festival as a program of the Earle Brown Music Foundation Charitable Trust in 2015. Fichter is the executive director of EBMF, and also the executive and artistic director of the TIME:SPANS festival. The following interview was conducted via email.
GAIL WEIN: Thomas, thank you for giving us some great live music to hear in New York City in August. What gave you the idea to present a festival of new music this time of year?
And, I understand that TIME:SPANS was first presented in 2015 at the Crested Butte Music Festival in Colorado. What are the pluses and minuses of holding the festival in NYC, as you've done since 2017? 
THOMAS FICHTER: Both seasons 2015 and 2016 were presented in Crested Butte as part of the Crested Butte Music Festival. The director of CBMF during that time was Alexander Scheirle, who is now leading the Orpheus Chamber Orchestra. (Orpheus opens the 2022 festival on August 13.)
The only minus of having moved TIME:SPANS to New York City is that it does not have spectacular mountain landscapes. Otherwise, it is the perfect location for the festival. It delivers to the right audience, which appreciates it visibly. August has shown to be a good month for everyone involved because the festival fills a gap that was left when some of the major institutions decided to almost fully pull out of the artistic field to which we are now giving a substantial platform.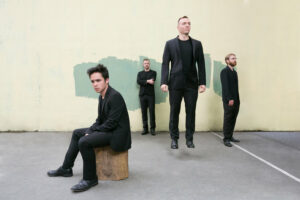 GW: This is an extensive, and intensive festival – 12 concerts over two weeks. Perennially, Talea Ensemble and Jack Quartet anchor the season. Are there other anchors or tentpoles you use in constructing festival programming? What decisions go into choosing the performers and repertoire?
TF: Yes, there are other anchors. YarnWire is one, and also Bozzini Quartet, to mention two more. Other regulars may forgive me if I do not mention them here.
All of the groups I usually work with have several things in common: they have been actively pursuing new work, they are always in dialogue with composers, and they develop their own projects. Communication between their artistic leadership and me has been open and continuous, and I often learn about new projects they may be planning or hoping to pursue. I also choose groups and performers that have shown excellence both in programming and on stage consistently over some time.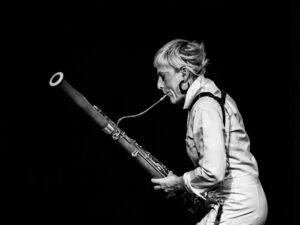 GW: What is the mission of the festival, and what do you hope the audience gets out of it?
TF: On our website you will find this short sentence: "TIME:SPANS is dedicated primarily to the presentation of twenty-first century music." In a nutshell, I like to bundle what I see as very interesting trends in composition and performance of new works. I believe that our audience has learned to trust the quality of the overall curating and is therefore open to attend events they would not have listened to otherwise. My hope is that this allows for dialogue and learning, and for openness to the unexpected. Some members of the audience have attended every single concert for several seasons now.
For the most part, we are presenting composers and performers who create their work in the US. I like to mix that with some content and performers from abroad. (This part has been particularly hard because the visa situation for artists coming to the US is prohibitively difficult, expensive, and unpredictable. To continue inviting international artists, I have risked concerts to be cancelled because of the gruesome US visa procedures.) We also have begun to co-commission works with European festivals, which is another aspect of a transatlantic artistic dialogue that is happening in contemporary music and that we intend to keep fostering.
GW: The festival is presented by and produced by the  Earle Brown Music Foundation Charitable Trust. Why and how is the TS festival important to the Foundation? How does it further EBMF's mission?
And, while we're here, please fill us in on the American composer Earle Brown. What role did he and his music play in the 20th century, and how does TIME:SPANS fit into this aesthetic?
TF: I will answer these two questions together. After completion of the first major part of the foundation's mission, which was the digitization of Earle Brown's archive and its transfer to one of the most excellent and prestigious archives in the world, the Paul Sacher Foundation in Basel, Switzerland — which is a testament in itself to Brown's importance as a composer — the trustees of the foundation have decided to concentrate the music activities of EBMF on the TIME:SPANS festival.
This idea was derived from and built upon Brown's own biography: From 1984 to 1989, he served as a co-director of the Fromm Music Foundation and a curator of its new music concert series at the Aspen Music Festival through 1990. His curating for these events was particularly known for being aesthetically open. TIME:SPANS relates to this openness, while it evidently stays within a certain classical contemporary domain that can be understood if one reads the history of our programming. Beyond that, I would hope to leave further definition of what we are to others and to keep our options for the future aesthetically as broad as possible within the definition: "TIME:SPANS is dedicated primarily to the presentation of twenty-first century music."