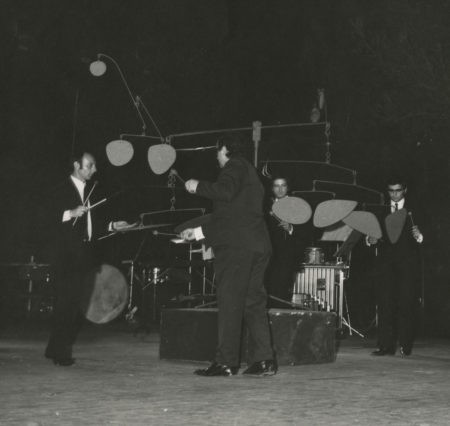 I don't know when else you'd have a chance to see expert musicians interact with a sculpture by one of the most iconic American artists of the 20th century. This rare event, on August 20 at the Dimenna Center in New York, is part of the annual TIME:SPANS festival.
In Earle Brown's Calder Piece the artist's mobile is an essential part of the piece. The artwork will "conduct" the Talujon Percussion Quartet as its sections sway from their pivot points. And, yes, you will also get to see the instrumentalists "play" the sculpture, though the artist himself initially expected a more forceful display. "I thought that you were going to hit it much harder—with hammers," said Calder after the first performance in the early 1960s.
Calder Piece is "the focal point and central hinge of this year's festival," according to the introduction in the festival booklet by Thomas Fichter and Marybeth Sollins, executive director and trustee respectively of The Earle Brown Music Foundation Charitable Trust which produces and presents TIME:SPANS. But it is by no means the only highlight of the dozen concerts in the festival.
Talea Ensemble, JACK Quartet, International Contemporary Ensemble, Argento…..once again, since 2015, some of the most acclaimed contemporary music ensembles in the country descend on the Dimenna Center for this late summer aural spectacle. Performances are nearly every night August 12 – 26, chock full of 21st century concert music in a myriad of styles.
It seems almost impossible to pick out highlights from the dozen performances – there are so many intriguing programs. In addition to the Calder event, here are a few that I am particularly looking forward to:
JACK Quartet playing Helmut Lachenmann (August 13) – my mind was blown the first time I heard Lachenmann's music performed live. He calls his compositions musique concrète instrumentale, creating other-worldly sounds through extended techniques.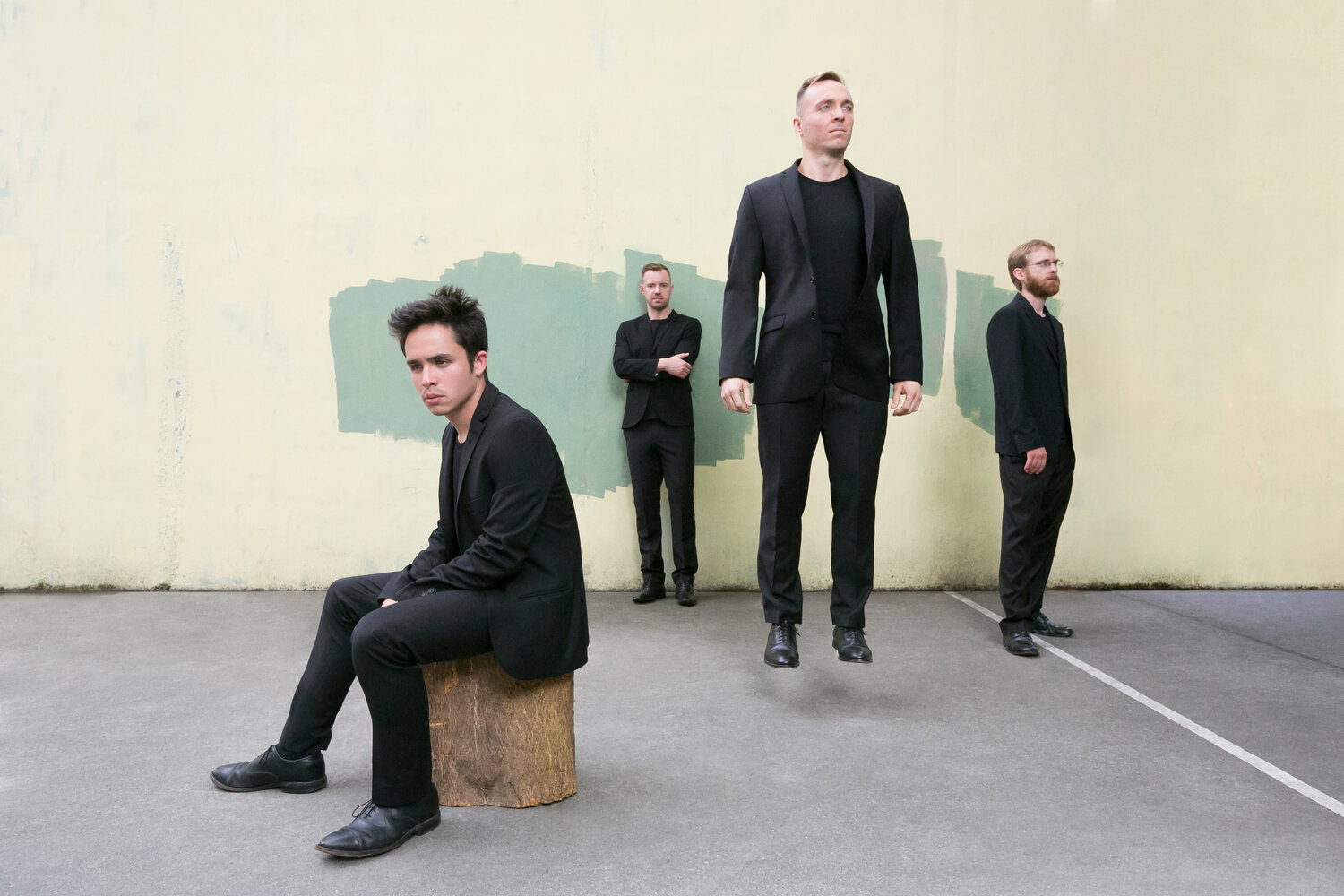 Ekmeles performing Taylor Brook, Hannah Kendall and Christopher Trapani (August 22) – though vocal music isn't my first choice genre, I am drawn to a cappella ensembles, especially when they are as high quality as Ekmeles. Trapani's music is always a treat to hear, and his End Words lives alongside music by the equally deserving Kendall and Brook.
Ensemble Signal's program on August 15 is brought to you by the letter "A": music by Anahita Abbasi, Augusta Read Thomas. Aida Shirazi, Agata Zubel. I've been following Abbasi ever since she won an ASCAP composer award about eight years ago. Her music, though not always easy to listen to, is intense and visceral. I predict it will be a great contrast to Read Thomas's more tuneful style.
Information and tickets at https://timespans.org/program/