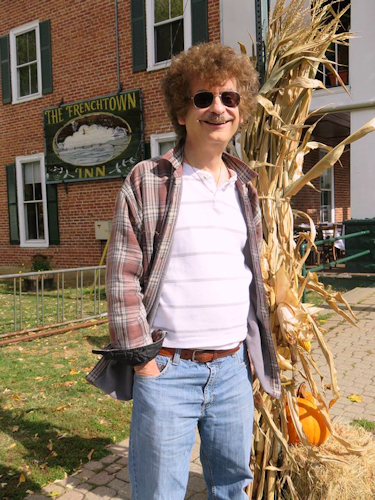 In this year where up is down and blue is red, one constant remains: our radio pal Marvin Rosen's end-of-year, day-long marathon playing recent music by living composers. But how does he get enough great, new stuff to program 25 hours? Why, from YOU! Marvin needs, wants, loves your submissions of pieces you've composed in the last few years. So read on, and find out what you need to do to make Marvin's marathon mus-tastic.
CALL FOR NEW MUSIC RECORDINGS
to be presented during the 11th Live Marathon (10th devoted to 21st century music) curated and hosted by Marvin Rosen, host of the award-winning program, Classical Discoveries and presented on WPRB, Princeton NJ at 103.3 FM or on line at: www.wprb.com
The title of this year's radio extravaganza —  "24 HOUR PLUS – VIVA 21-ST CENTURY"  —  will start Tuesday, December 27th at 1:00pm (EST time) and will go nonstop, live, until 2:00pm on Wednesday, December 28th, and yes, this year's Marathon will run like last years did — 25 hours.
This year Marvin is requesting composers to send him recordings of works completed between 2008-2016
Only recordings on CD (no MP3's, no downloads) will be accepted and must be received by Marvin no later than Saturday, December 3, 2016. The maximum length of each work submitted should be no more than 15 minutes.
All private recordings must have good sound quality and released for radio broadcast by the owner of recording (a statement from submitting person is sufficient).
Marvin knows that in today's time many music transactions are done via downloading etc., but since he has a full time job, as well as other volunteer duties, the recording submission process has to be done as conveniently for Marvin as possible.
If you are interested in being part of this crazy annual new music marathon please e-mail Marvin directly for more instructions at: requestformarvin@gmail.com