Best of 2018: Holiday CD, Opera Recording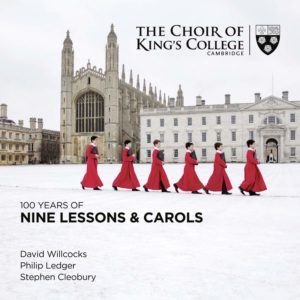 Best Holiday CD
Nine Lessons and Carols: 100 Years
King's College Choir, Stephen Cleobury, Director
Choir of King's College label
2018 is the hundredth anniversary of Lessons and Carols at King's College (and ninetieth year of radio broadcasts of the event). In order to celebrate, the Choir of King's College has released a two-CD set of some of their most famous offerings from broadcasts over the years, as well as new music commissioned for the occasion. The release also celebrates Director Stephen Cleobury, who will be stepping down after an illustrious tenure with the group. Through the years, King's consistent, extraordinarily high level of singing is truly dazzling.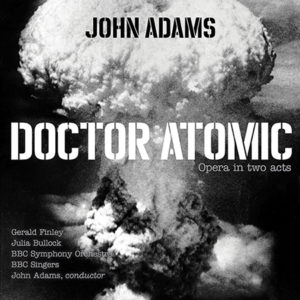 Best Opera
Dr. Atomic
John Adams
Gerald Finley, Julia Bullock; BBC Orchestra, BBC Singers, John Adams, conductor
Nonesuch
The Nonesuch recording of Dr. Atomic, an opera about the atomic bomb test at Los Alamos, is the first audio release of this 2005 collaboration between composer John Adams and director/librettist Peter Sellars. The text is assembled from letters, declassified documents, and poetry (the first test's site was named Trinity by Robert Oppenheimer, after a John Donne poem). An integral component of the love scene between the Oppenheimers (played by Gerald Finley and Julia Bullock)  is a poem by Muriel Rukeyser. An island of respite in the midst of the intensity of the test countdown, it is some of the most affecting music written by Adams. Elsewhere, the orchestra and singers are given plenty of opportunities for fiery declamation. The large ensembles work on many levels, expounding the famously divergent historical viewpoints surrounding the test, ratcheting up the intensity until the inevitable big boom. Adams conducts a powerful performance of his most visceral work.